Stretching and Relaxation (Early Fall)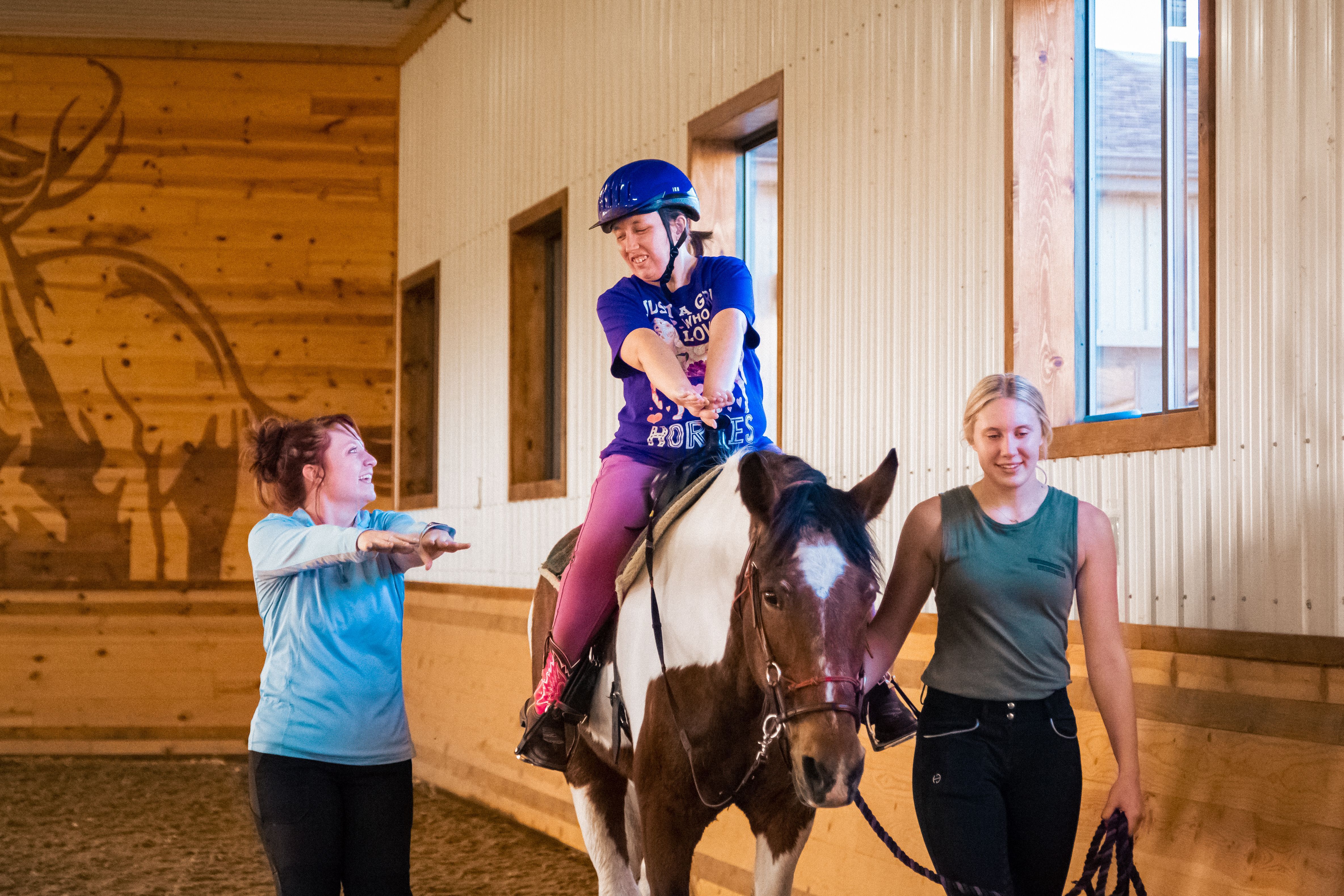 Stretching and Relaxation
In this 6 week session participants will not only ride but also learn how to groom, lead, and tack up their own horse. Participants will learn the importance of breath and how to use it with movement and for relaxation. The activities and exercises in this session are designed to relax the body, quiet the mind and increase movement. Each hour session consists of unmounted and mounted components.
Focus: flexibility and relaxation
Length of lesson: 1 hour
Length of Session: 6 weeks
Cost: $300 (deposit of $100 due at registration balance due 1st day of session)