Intro to Therapeutic Horseback Riding (Fall)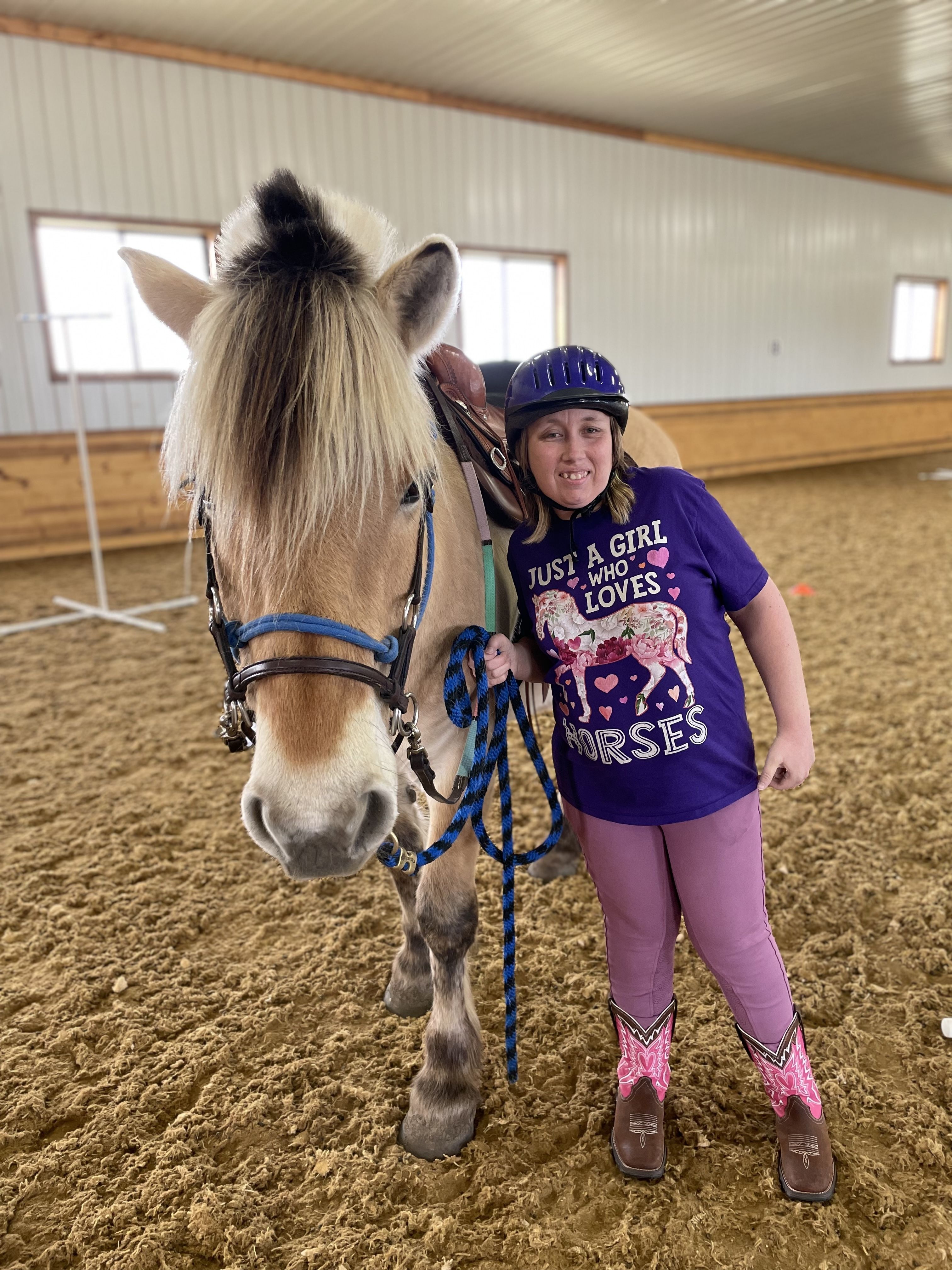 Intro to Therapeutic Riding
In this session participants will not only ride but also learn how to groom, lead, and tack up their own horse. Participants will be introduced to the basics of riding and learn how to remain balanced on the horse while completing tasks and games. Each hour session consists of unmounted and mounted components.
Ability/Age: Any
Focus: Confidence and Balance
Length of lesson: 1 hour
Length of Session: 6 weeks
Cost: $300 (deposit of $100 due at registration balance due 1st day of session)