Madison Welker - more info >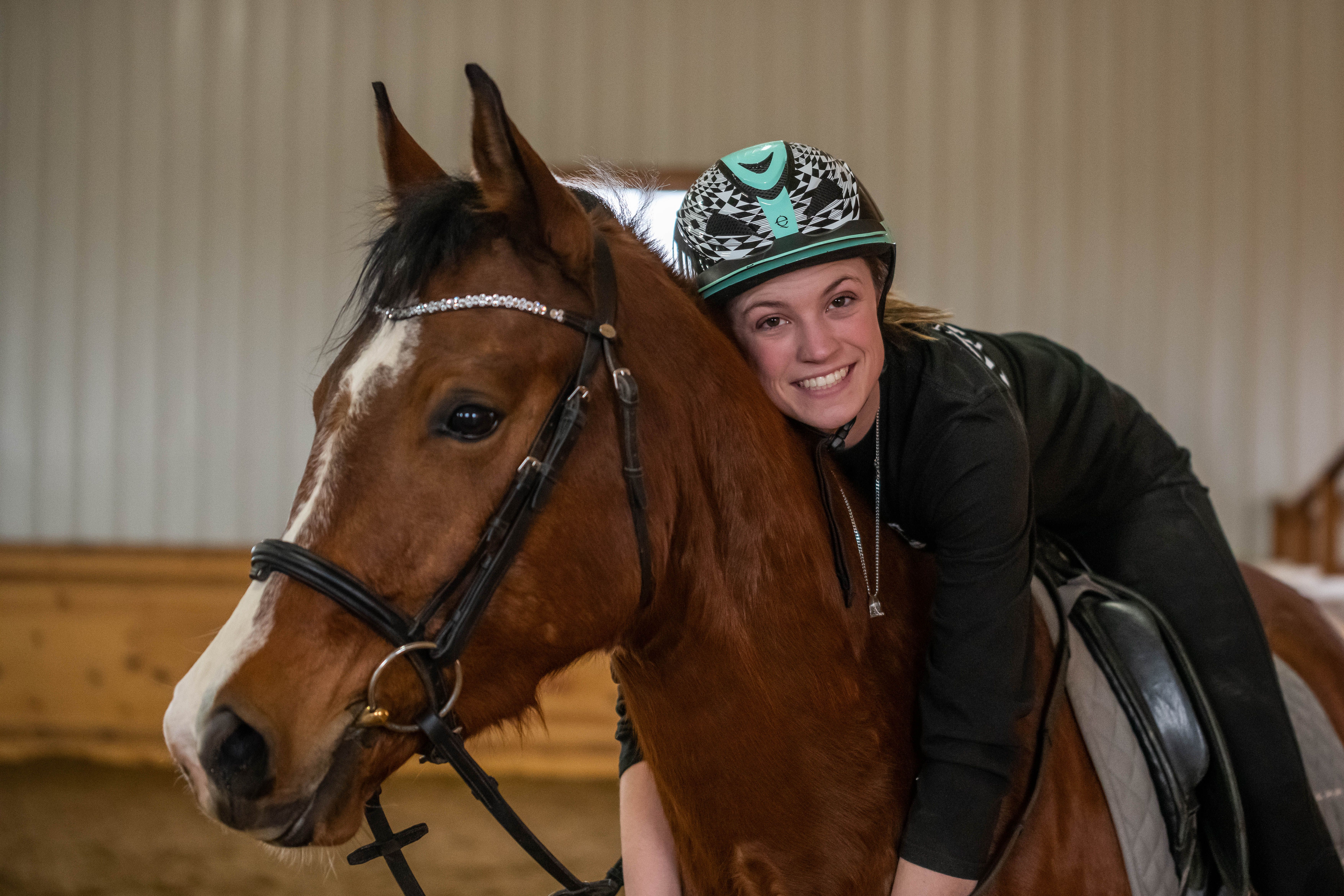 My name is Madison Welker and I've loved horses my whole life, but didn't start riding until I was 10. I rode my best friend's horses with her until I came to Still Waters in 2015. I started my time out in the barn by volunteering at summer camps. That first summer changed my life! After volunteering at summer camps, I started volunteering after school in the barn and taking lessons. I would sweep, dust, and do random jobs every day while listening to the instructors. I learned so much by listening in on their lessons. Soon, my responsibilities increased to also feeding grain and doing beginner lessons. As the years went on and I progressed in my riding, I began teaching more and more. I discovered I really have a passion for teaching! I have showed in Dressage over the years, but really love just hanging out in the barn and being with my horse!
In 2018 I bought my first horse, Comet! He is a Half-Arabian with a lot of personality! He just turned five this year and I have learned so much from having a youngster. I am hoping to show him in Training Level Dressage this year, and get him out to new places!  Come say hi the next time you are in the barn!