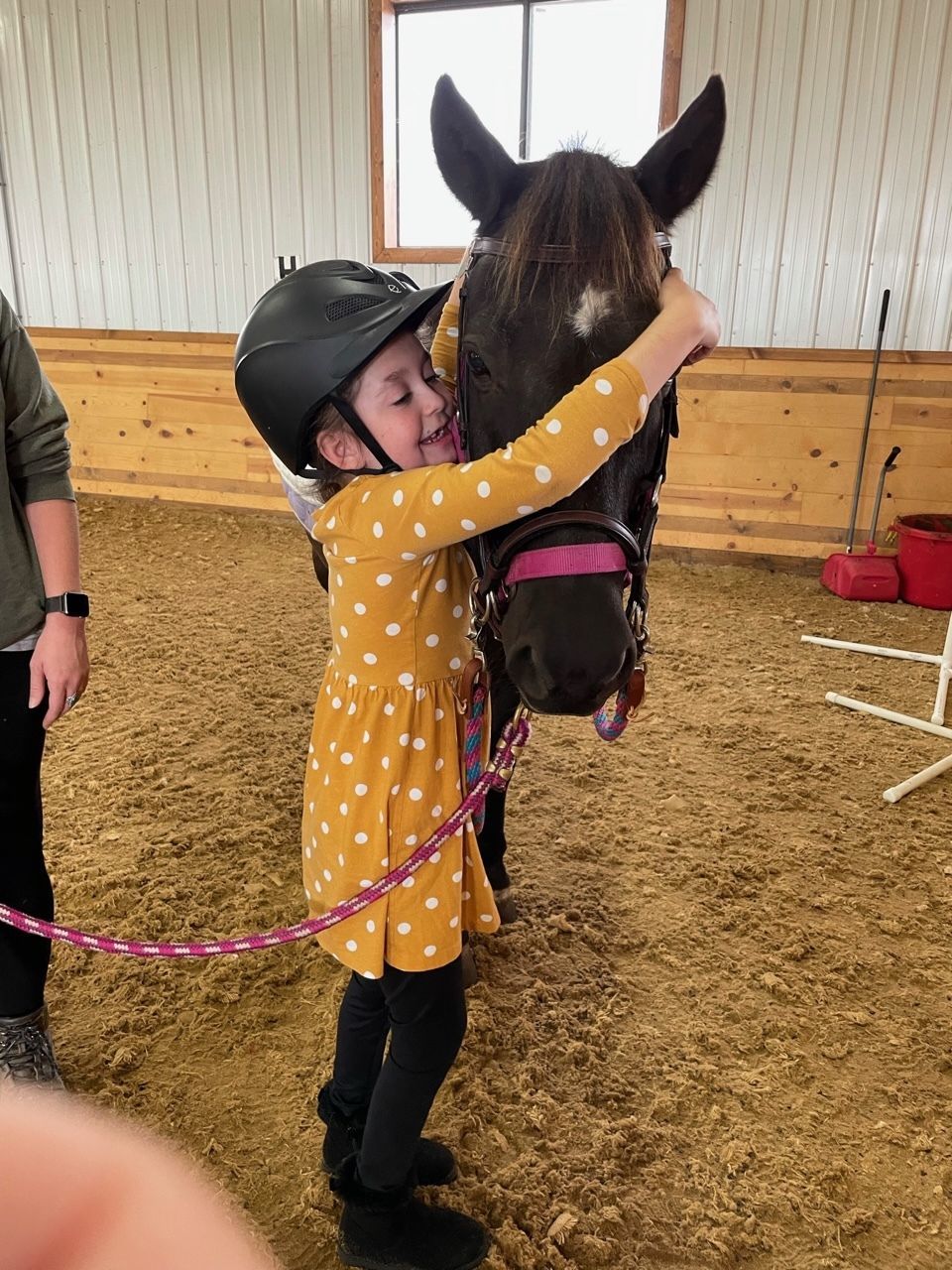 Therapeutic Riding and Equine Therapy
Our Mission
Our mission at Still Waters Equestrian Academy is to share God's gift of horses with anyone, no matter their age, income, or ability. Morning Star Riding Center uses Therapeutic Riding and Equine Therapy to serve children and adults with special physical, intellectual, or emotional needs who may not otherwise have the opportunity to work with horses.
 
Our Program
The Morning Star Adaptive Riding Center serves adults and children, age 4 and older, with a wide range of physical and cognitive abilities. 
Services consist of a variety of ground and mounted activities designed to meet the physical, emotional, social and recreational goals of each client.  Lessons are offered to individuals and small groups using horses that are carefully evaluated and specifically trained for compatibility with the needs of participants with special needs.
To apply for Morning Star Adaptive Riding Center Services
1.  Complete and return the Client Application
2.  Have a licensed health care provider complete and submit the required Physician Release
Upon receipt of completed application and medical release, staff will schedule an onsite interview with the potential client and/or parent/guardian to further evaluate eligibility for services and discuss Morning Star Adaptive Riding Center Policies
For more information, or to enroll in Morning Star's Therapeutic Riding Program email us at info@stillwaterseq.org
Our Volunteers
The Therapeutic riding and Equine therapy services offered by Morning Star Riding Center would not be possible without a dedicated team of volunteers.  Morning Star volunteers provide assistance with grooming, tacking, leading and side walking during lessons.
If you are interested in volunteering at Morning Star Riding Center, please complete and return the Volunteer Application.   Upon receipt of completed volunteer application, staff will schedule a time with applicants to tour the facility and discuss volunteer responsibilities and scheduling. 
For more information about volunteer opportunities In the Morning Star program email us at info@stillwaterseq.org
Donate
Still Waters Equestrian Academy is a non-profit organization which strives to offer needs-based scholarships for all of our programs including the Morning Star Program.  This enables us to utilize the most safe and effective tack and adaptive equipment and maintain well-trained, healthy horses for all of our clients.
Donors make it possible for us to meet these goals.  Please consider making a donation to Still Waters Equestrian Academy so that our Morning Star Therapeutic Riding Program  can continue to provide access to the highest-quality equine therapy services at the lowest possible cost to participants.