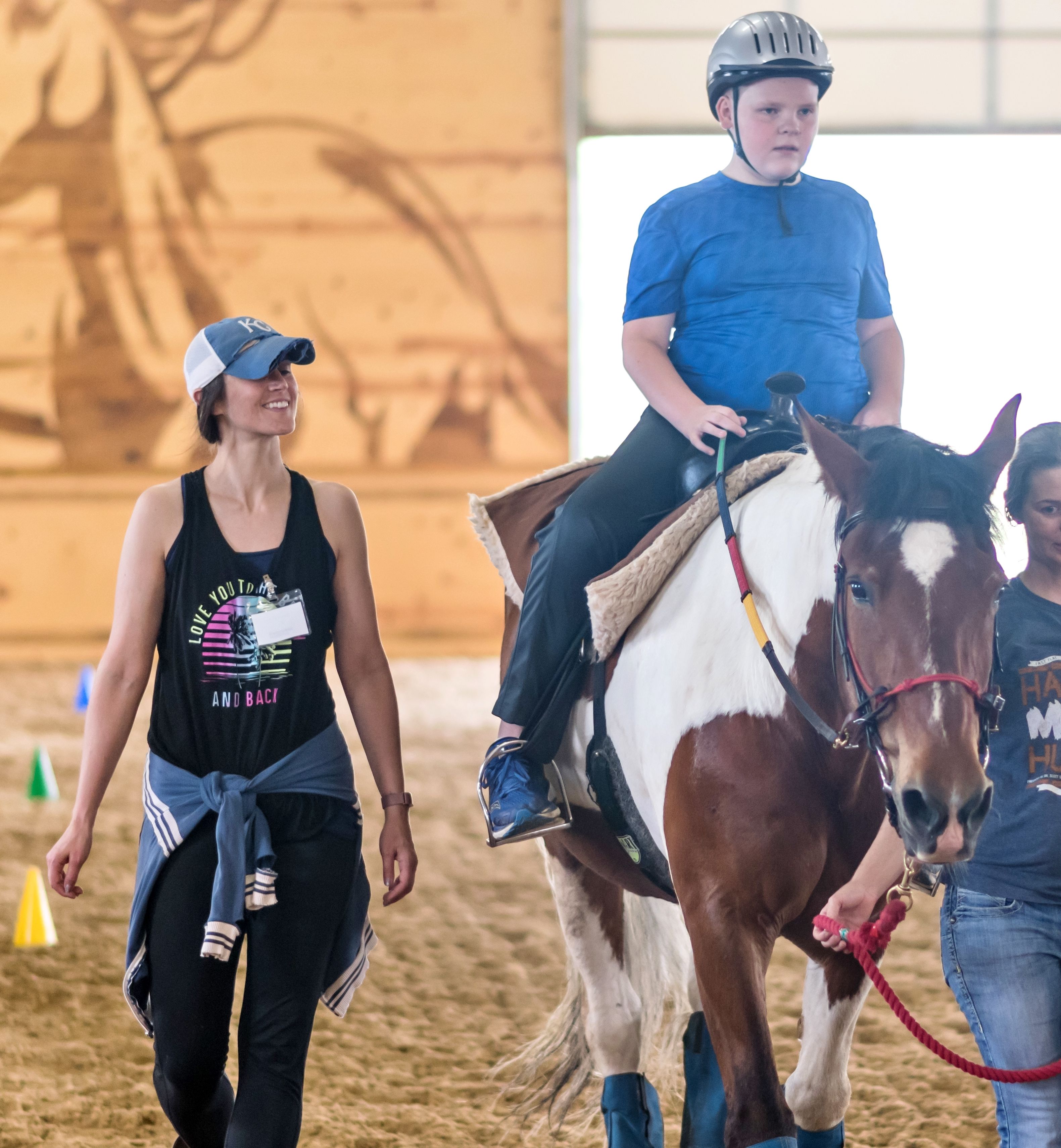 Our Program
The average therapeutic riding session is thirty minutes and consists of grooming, leading, tacking, and riding. Unlike other programs that do large group sessions, our therapeutic riding lessons are done on an individual basis to assure the client gets the most benefit from their session. Doing it this way does cost more per hour but we find the benefits to much outweigh the costs. We make adjustments to the equipment and content of the lesson based on the need of the individual. Riders benefit from all aspects of the lesson by improving motor skills and following directions while grooming, increased confidence while leading, and increased core and leg strength while riding, just to name a few. Our clients have a wide range of abilities from being totally independent to those who rely on wheelchair assistance.
Our Mission
Our mission at Still Waters Equestrian Academy is to share gods gift of horses with anyone, no matter their age, income, or ability. Morning Star Riding Center is here to help us better serve people with special abilities that may not otherwise get the opportunity to work with horses.
We strive to follow a set of guidelines that are put into place by some of the best equine therapists in the industry. This also means that our therapeutic riding instructors provide the safest and most beneficial sessions possible. 
If you or someone you know is interested in enrolling in Morning Star's Therapeutic Horsemanship program, please contact Kristin Carlson - kristin@stillwaterseq.org 402-730-2936.
The backbone of our therapeutic riding program lies in our volunteers and donors! If you are interested in volunteering, please download form below.
Morning Star Riding Center is a part of Still Waters Equestrian Academy