Meet Our Instructors
Laura Stueck
Laura began her adventures in horsemanship at the age of seven. When she was 14, she started riding dressage and discovered her passion in life. Laura has trained with several prestigious trainers including Felice Rose, Jami Kment, Sarah Martin, Reese Koeffler-Stanfeild, and the world renowned Conrad Schumacher! Laura is currently working on achieving her USDF bronze medal.
Laura provides beginner through advanced lessons, as well as offers schooling for client's horses on a limited basis. Laura has received instructor certification in the Secure Seat Method and has more than six years experience as an instructor.
When not instructing others, you can find Laura training with her horse Philario or hanging out with her husband, Darin, and dogs Oxxo and Britni. Laura can be contacted at Laura@stillwaterseq.org.
---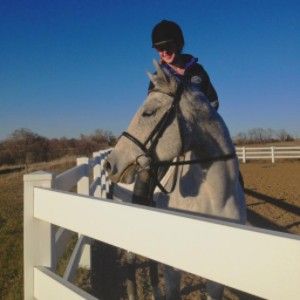 Tori Lee
Tori has been riding horses since she was five years old. She began dressage lessons at the age of eight and has been involved in the sport ever since. She owns Diva, a grey thoroughbred mare. Tori also rides many of the customer's horses in the barn,keeping them trained and in shape. Tori has been working at Still Waters since 2011. She enjoys caring for the horses, teaching lessons, and training. Tori can be contacted at tori@stillwaterseq.org.
---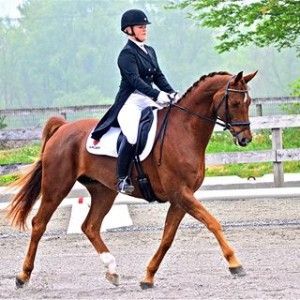 Gracia Huenefeld
Joining the Still Waters Equestrian Academy staff this summer, Gracia Huenefeld has come back to her home of Nebraska after spending time out east working for several dressage trainers, gaining knowledge to bring back and share with those in the area.
Following high school, she took the opportunity to become a working student for trainer C. Michelle Folden of Charleston, South Carolina. Michelle is very involved in the USDF Young Horse Program and has also produced multiple Medal Seat finalists over the years. While working for Michelle, Gracia was able to travel and compete, teach countless lessons to children of all ages and adults, teach many weeks of summer camps, and help organize multiple 'in-house' horse shows for students as well as coach students at shows.
After a little over 2 years with Michelle, Gracia took a working student and barn management position for Silva Martin (married to US Eventing Team member, Boyd Martin) who is a Grand Prix dressage rider, originally from Germany, now riding for the US. During her time spent at Silva's, Gracia had the chance to travel the east coast (including two winter seasons in Wellington, Fl) and compete where she earned her USDF Bronze and Silver medals. She was also privileged to compete at Dressage at Devon, and countless other shows along the east coast, as well as meet many of the US team coaches and audit Silva's lessons with them.
Family has brought Gracia back to Nebraska and she is very enthusiastic to pass on all she can with those in the area and help them pursue and achieve their goals weather it be through lessons, training, or sales. Gracia can be contacted at gracia@stillwaterseq.org.