Still Waters  Equestrian Academy offers students ages five to adult the opportunity to excel in the wholesome, challenging sport of horseback riding. Instruction is open to riders of all ability levels in both western and english disciplines. We provide experienced school horses, riding equipment, and professional instructors.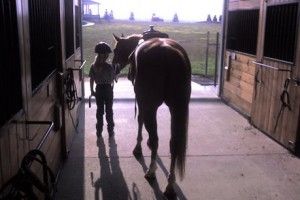 The Academy Program at Still Waters is based on safety as well as fun and education. 
Instructors customize lessons to include more than just riding. Students learn how to groom, tack, and lead a horse along with learning basics on horses nutrition and horse health. Instructors use mounted exercises to improve balance and coordination while providing mental stimulation. Students will learn teamwork and communication skills as they work with their horse to accomplish the goals set out by their instructor. Dedicated students have opportunities to advance in competitive or non-competitive areas of riding.
30 Minute Lesson
This is a great option for young children. This lesson consists of about 5-10 minutes of grooming and tacking instruction and 20-25 minutes of riding time. 
60 Minute Lesson
This lesson consists of 15-20 minutes of the student haltering, grooming and tacking their own horse under the observation of an instructor as well as untacking after the lesson. This option allows for 40-45 minutes of riding time. 
Wait list for lessons is currently full.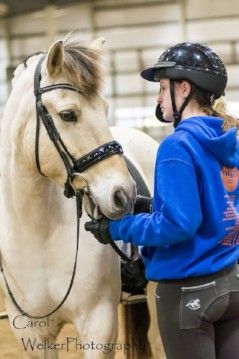 ---
Lessons will take place unless the "feels like" temperature is 20 degrees or below. Please look for notification from your instructor or call to inquire.